I am making a public pledge to join the Fatties Mcwanting to go to Blogher '09 Club. You too?

Okay, Blobher rolls off the tongue much better: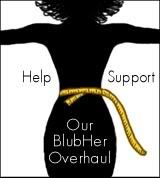 For those you who don't blog,
Blogher
is where all the cool blogging
wimmens
go to have cheeseburger parties, slosh drinks on $1000 shoes parties, and get NAKED in bath houses in S.F. and be taken serious about Mommy blogging and the such while acting all high school and forming
cliques
and raving/ranting about their experience on their blogs.
Yep, they had me at cheeseburgers and drinks. Sigh.
But I want to go looking like I don't eat cheeseburgers and drink Martinis like the one I'm drinking at 3:50 in the afternoon while waiting for classroom teachers to be announced on-line at exactly 4 PM.
What!
This starts in like 10 days. I need to get my drinks on now!
Update: So Karly at Wiping up Snot--who co-founded this cool club with Mrs. Schmitty--just emailed me to say it's BLUB-her not BLOB-her. Heh! Heh! Dooode, I'm drunk blogging and can't stop laughing about that. You say Blubher and I say Blobher, You say tomat-toe and I say tomat-tow. Heh! Come on. You know you want to join.